The Schmidt Family Center for the Arts was formed with the idea of exposing young children and their families to the fine arts. With this in mind, education has been an important aspect of Festival of the Arts BOCA.
However, I found that many in our community do not realize how much the Festival of the Arts BOCA engages with students each year, inspiring them to explore different art forms. With that impetus, I had the opportunity to interview the Director of the Festival of the Arts BOCA, Joanna Marie Kaye, to learn more about this very important educational mandate.
Joanna, first and foremost, thank you for taking the time amidst the very busy planning season for the upcoming 12th Annual Festival of the Arts BOCA. One of the ultra important mandates of the Festival of the Arts BOCA is community outreach. In what ways does the Festival engage with the local community?
"We do a few things. We always try to have our artists engage with students in some way. We've had world renowned musicians give master classes.Some will allow students to attend rehearsals.T hey may also allow them to ask questions when the rehearsal is over. Some artists will go to local schools to perform for them and do a little Q & A. We also try to get students involved in performances whenever we can.We have used the Singing Sons Boy Choir for both of the opera's we've presented. Last year students from the Dreyfoos School of the Arts were part of our production of La Boheme. The Lynn Philharmonia has performed at the Festival several times. Their most recent appearance was in 2016 when they got to play Vivaldi's The Four Seasons with Joshua Bell. He joined them for a pizza party after dress rehearsal.It was a lot of fun. We also bring many of our distinguished writers to local schools too."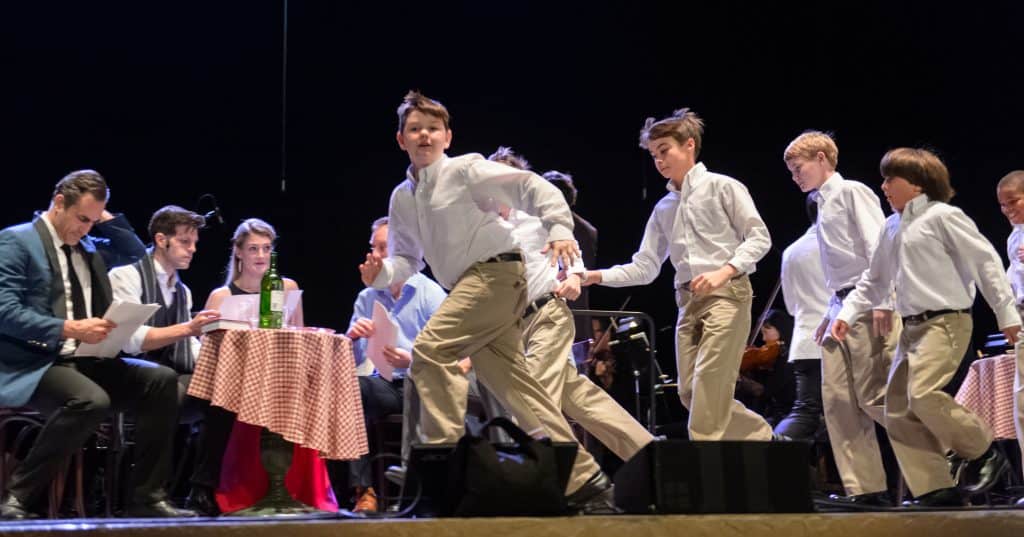 I bet it's a highlight for the artists and speakers to meet with students and that each visit is uniquely inspiring. But is there a specific event that really stands out after so many years?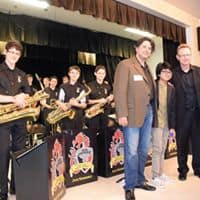 "This is my fourth year with the Festival. That's a hard question because there are 2 and they are very different. When Joey Alexander came here in 2016 he was fresh off his live performance at the Grammy Awards where he had been nominated for two awards. This was and is an amazing accomplishment for a 12 year old. We brought him to the Don Estridge High Tech Middle School in Boca Raton. He played a little and answered some questions. The school's jazz band was there and played a couple of pieces. Then their director, Mike Fraley, asked Joey if he'd like to jam with them. They started playing some blues and Joey launched into an incredible solo. We were all just kind of standing there with our mouths open. He had the artistry and technical ability of someone far older and experienced. I don't think anyone who witnessed that will ever forget it.
The other time was last year when physicist Brian Greene was here. We brought him to West Boca Raton High School. The auditorium was packed with students and teachers and was being live streamed to classrooms throughout the county. We were all enthralled by Dr. Greene's talk, which was pretty informal. He then answered questions for almost 50 minutes. It was a very special visit and the teacher who organized it said the positive effects lasted way beyond Dr. Green's visit."
You've mentioned receiving thank you notes from educators and young students. Can you share a particular story that was particularly moving?
My favorite one is below. This note next to it is pretty special too.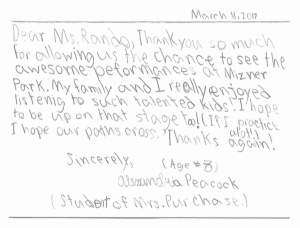 Thank you so much for arranging Brian Greene's visit to our school. He ignited a new passion for Physics in my students and they are still bubbling over with excitement! This was an amazing experience for everyone at West Boca High School, including the teachers and administrators. From what I understand, many classrooms from schools all over the district tuned in to the Live Stream as well. I hope that you know how much your work and dedication in organizing Dr. Greene's talk has had a profound impact on all of the students in Palm Beach County. I cannot even begin to express to you the amount of gratitude that I have for everything that you have done.
Thank you from the bottom of my heart, Liz Wenk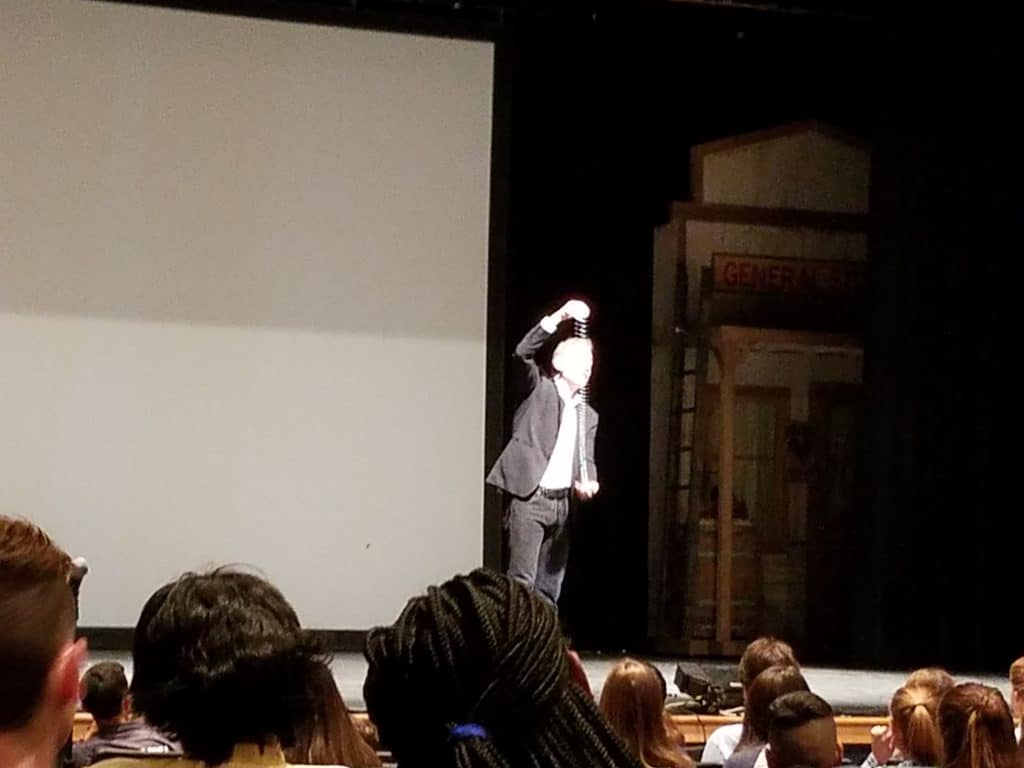 Something that many don't know is that aside from the on-site visits to schools with artists and guest speakers, you invite students to attend rehearsals and donate Festival tickets to students and teachers every year. How many tickets are donated each year as part of the cultural arts education initiative?
"The number of tickets varies a bit from year to year, but I'd say between 750 and 1,000.We get a very generous grant from the City of Boca Raton that enables us to do this."
How are these efforts sponsored? And how can readers be a part and donate to this wonderful initiative?
"In addition to the grant I mentioned, it's our Festival sponsors that make all of our educational activities possible. Sponsors get tickets to events of course, but there is so much more to it than that.We have sponsors who have given very generously every year since the Festival began.They make that investment because they believe, as we do, that our community deserves to have great art and culture.They understand that experiences like some of the ones I've described can profoundly impact a child's life.They can be exposed to a world they never knew existed or that their parents would never be able to afford to expose them to it.So, become a sponsor or just make a donation here.
We'll turn your dollars into children's smiles."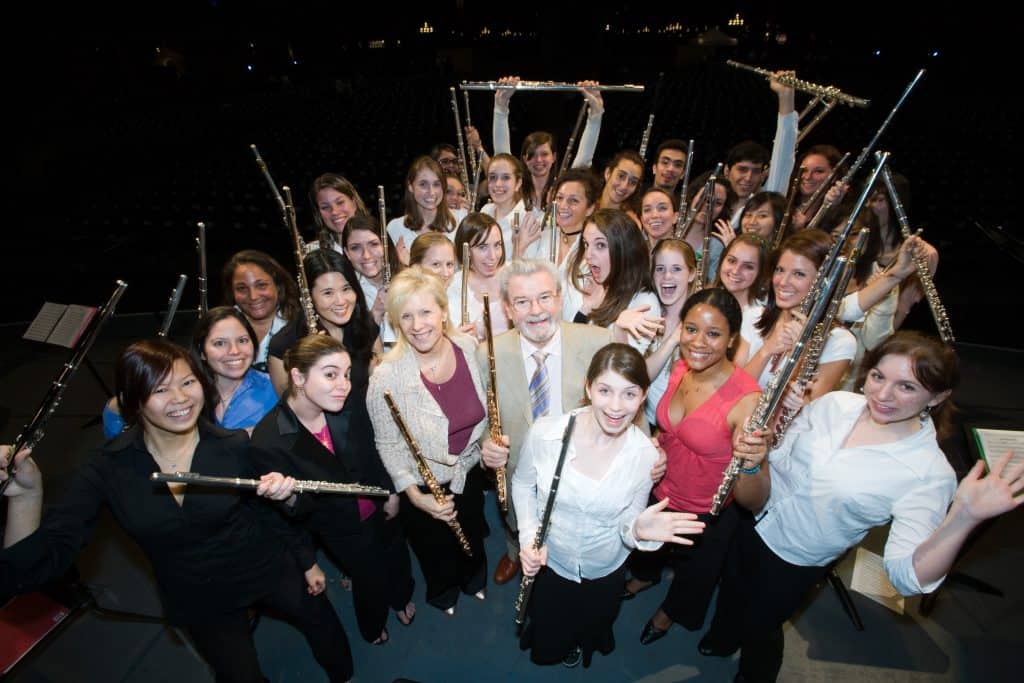 The upcoming 12th Annual Festival of the Arts BOCA truly has a remarkable program of highly acclaimed performers and speakers. In fact, over the years, the Festival seemed to always fall during Spring Break. As a result, you decided to schedule the Festival earlier by a week to increase the outreach opportunities with schools. What kind of outreach is in the works?
"We did. To me, the biggest advantage is that we are going to be able to collaborate with the Conservatory at Lynn University. The Lynn Philharmonia will be performing on opening night, February 23rd. They will play the Symphony No. 2 by Brahms and then will accompany soprano Kathleen Battle is music by Gershwin and some spirituals. Bestselling author Hannah Tinti is scheduled to visit FAU graduate writing students. There is also the possibility of having student interns this year.That hasn't been possible for the last few years."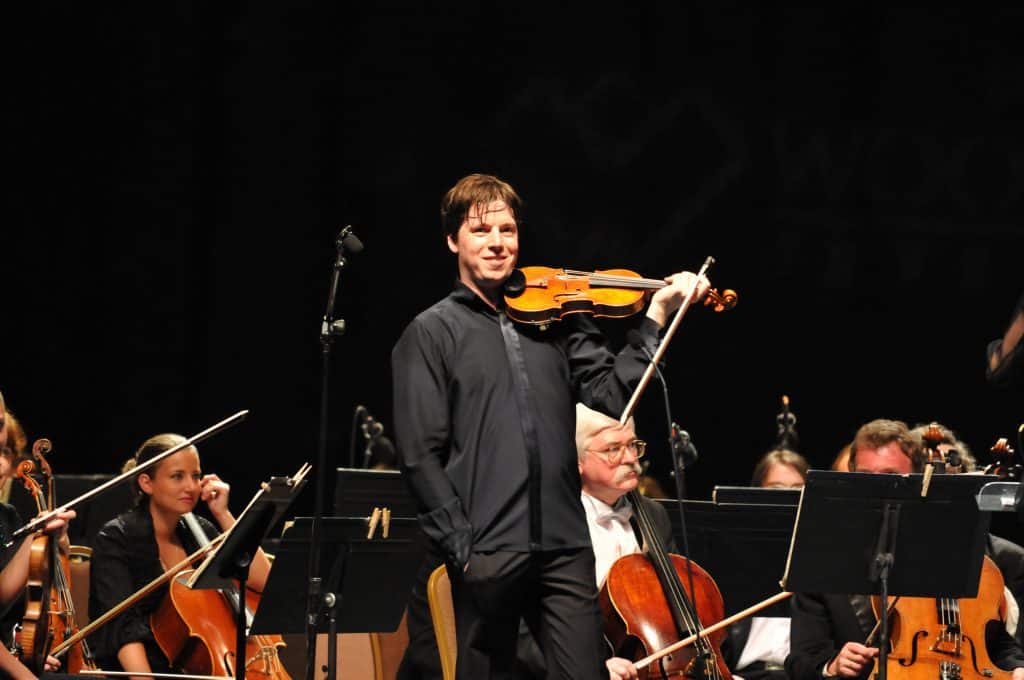 Why is cultural arts education in schools so important? Generally speaking, do you find that over the years programs in the arts have increased, stayed stagnant, or decreased?
"Cultural Arts education has all but vanished from schools. My son is in high school and has had no kind of arts class for years. Unless a student auditions for the band or chorus or makes an extra effort to seek it out, they are not going to get it. School programs are shrinking and disappearing completely. It's not a part of everyday life. That makes it strange or foreign and that makes me sad. Things were different when I was in school. I can honestly say that my entire career path has been a result of an arts education that started in elementary school and continued throughout high school and beyond. The arts, in any form, can and should be a part of our lives every day. I'll just step off of my soap box now. I get a little passionate about this."
Passion and giving back is what makes the Festival of the Arts BOCA so very special to our local and surrounding communities. Thank you so much for your time and we are excited for another outstanding festival season.
Always stay in tune by following the Festival of the Arts BOCA on social media!