With the impressive program led by internationally-renowned musicians, performers, authors, and speakers, the 12th Annual Festival of the Arts Boca is proving to be another great year in the making. Selecting which events to attend during this much anticipated 10-days long Festival will be hard to do, but one act that will quickly sell out long before opening night is the acclaimed actor Bill Murray leading a thoughtful, unique, and delightful performance alongside famous cellist Jan Vogler, violinist Mira Wang, and pianist Vanessa Perez.
And so, it is with the one and only Bill Murray that we start a Fun Facts series on the blog, sharing some interesting "tidbits" you may not know about each performer and speaker that will descend unto downtown Boca Raton in just a few months time.
BILL MURRAY:
Was offered the role of Forest Gump, but turned it down.
Loves golf, and even worked as a caddy in high school.
Actually bowled three strikes in a row, as shown in "Kingpin". The audience's reaction is 100% genuine to Bill bowling the three strikes while filming the scene.
Doesn't have an agent, just an 800-number that people can call and leave a voicemail to pitch him movies.
It doesn't get much cooler than Bill Murray!!!
Make sure you're among the lucky ones to catch him in a live concert featuring an evening of music, poetry and prose. Click here to learn more and watch the trailer.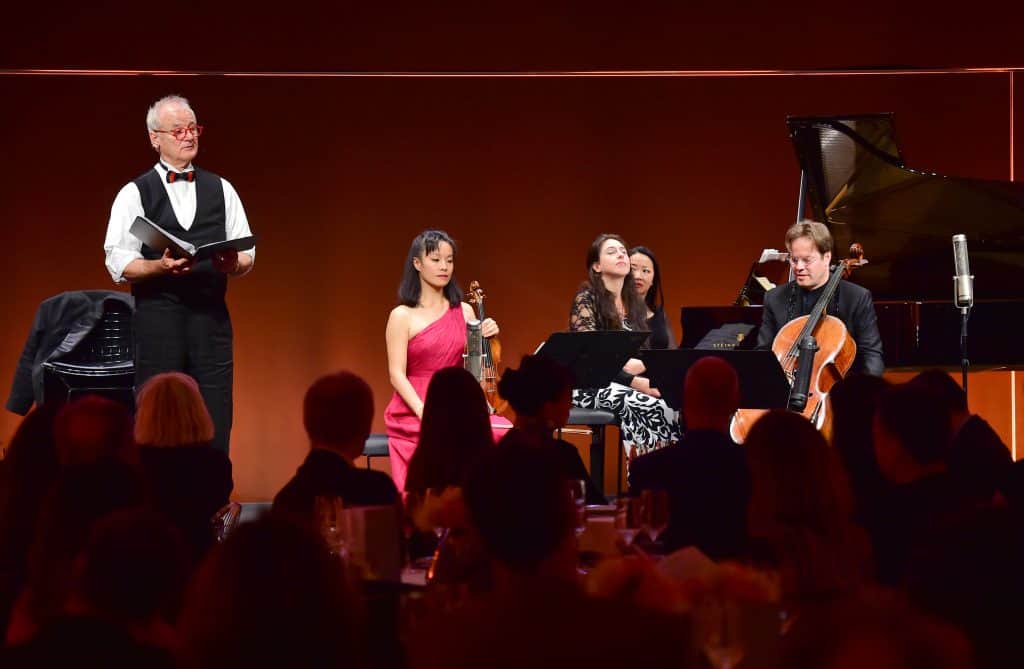 Stay in tune with all things Festival of the Arts by following us!