"Art is woven into the fabric of space, and we will only fully sense its forms by venturing there. Astronauts are privileged to be the explorers of this age, and I believe we should share out experiences with everyone on earth."
– Donald R. Pettit.
US Astronaut Don Pettit – America's oldest active astronaut – is one of those individuals who skirts the fine line between art and science, bridging the two with knowledge and experience, then coming out the other side to offer us a unique view of his journey.
In Pettit's case, that journey largely took place 250 miles above Earth, with over a year of time spent in space on two long-duration missions aboard the ISS (one of which was longer than expected, as he was in orbit in 2003 when the Space Shuttle Columbia was tragically lost).
But Pettit's journey actually began long before ISS. An astronaut is not created overnight, after all.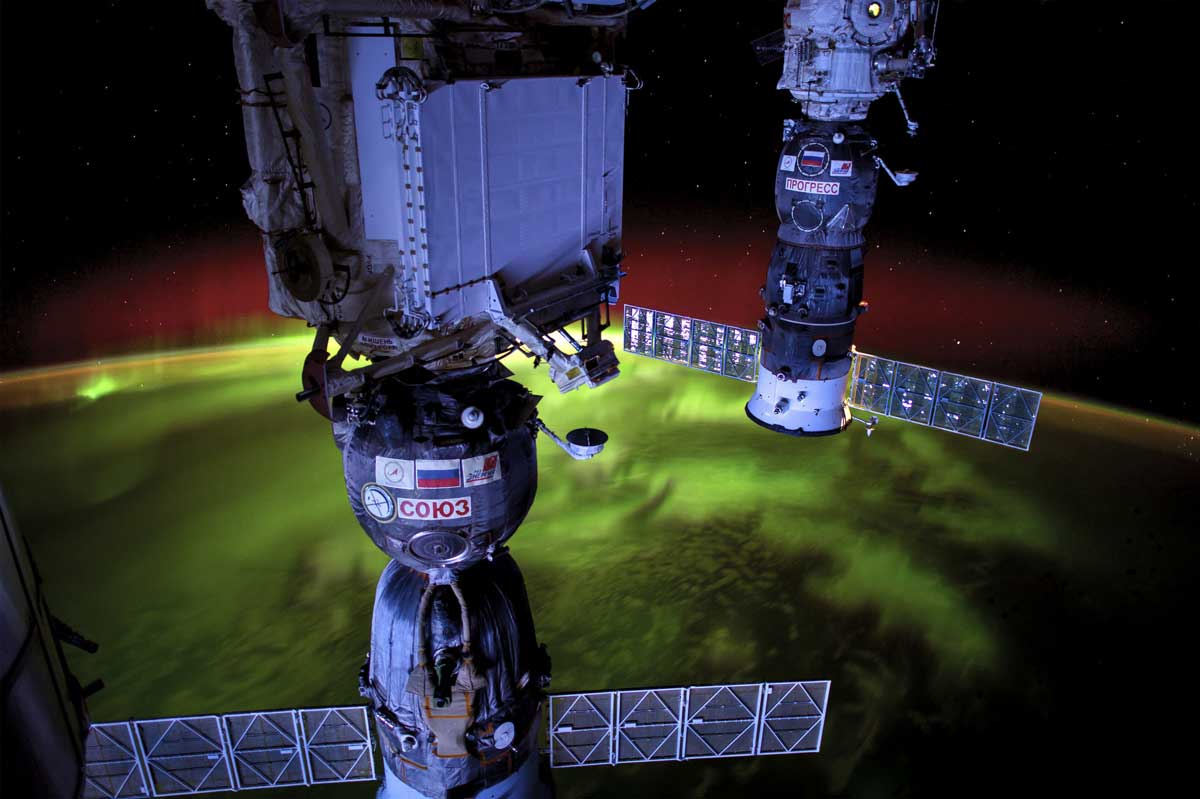 A view of the Soyuz from the ISS, by Don Pettit.
Born and raised in Silverton, Oregon (aka Oregon's Garden City), Pettit earned his PhD in chemical engineering from the University of Arizona. He then landed a job at Los Alamos National Laboratory, where he worked on "reduced gravity fluid flow and materials processing experiments on board the NASA KC-135 airplane, atmospheric spectroscopy on noctilucent clouds seeded from sounding rockets, fumarole gas sampling from volcanoes, and problems in detonation physics." More understandably to the non-scientist, he also worked with the groups assembling technology to return to the moon and to explore Mars.
In 1996, Pettit was selected as an astronaut candidate and completed two years of training. His flying career has included three flights to the ISS (2002, 2008, and 2011), and he logged over 370 days in space and 13 hours in spacewalks.
While in space, Pettit spent a good deal of time gathering amazing photography, the art form that forms the core of his public talks on science, space, and our world, creating a unique portfolio of images of stars, Earth, and everything in between. He also worked on two very important inventions. The first, the barn door tracker, originally invented by George Haig in 1975, he built from used spare parts found throughout the ISS. It compensates for the movement of the ISS relative to the Earth's surface, permitting sharper hi-res images of city lights at night from the orbiting station. The second device was his invention of a zero-g coffee cup that allowed astronauts to drink coffee in space without use of a straw.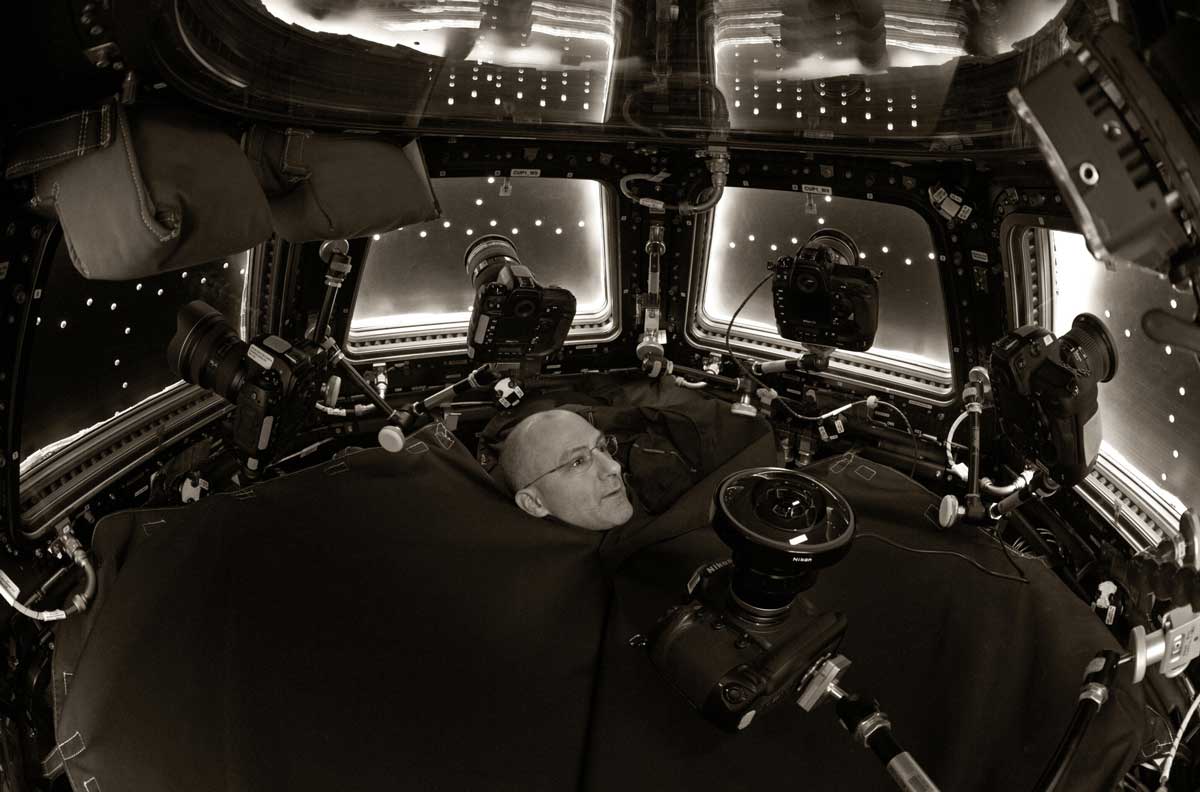 Don Pettit in the "cupola".
Pettit has been fascinated by photography since he had a Kodak Brownie camera in the sixth grade. And his work compiled on board the ISS has been published in the book Spaceborne. It includes his infrared images of an erupting volcano in Patagonia, underwater coral dunes in the Bahamas, and amoeba-like incandescent auroras, among many other things. It also contains his poetic musings on celestial wonders.
Pettit's incredible images will be shared not just at his Authors & Ideas talk at Festival Boca on March 9, but at a special, free public exhibition of his prints, to be on display in Mizner Park Plaza throughout this year's Festival – details to follow.