On September 27, Terence Blanchard wrote a page in music history.
On that evening, the Metropolitan Opera opened its 2021-2022 season with a performance of Blanchard's Fire Shut Up In My Bones, an adaptation of Charles M. Blow's moving memoir. It was the Met's first performance (in a history spanning 138 years) of an opera by a black composer.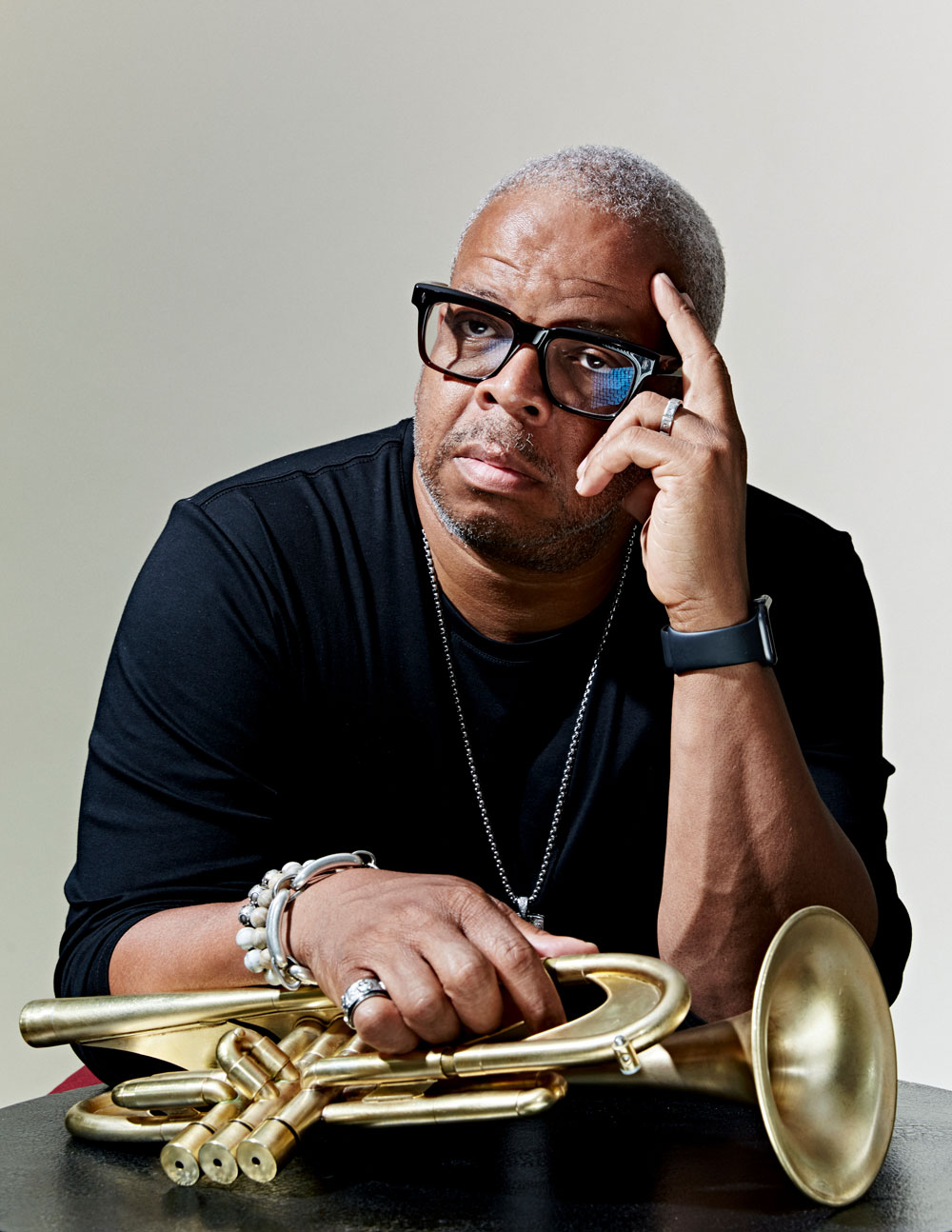 But this was only the most recent of the deep impressions that Blanchard has made on the musical world. An elder statesman of the jazz world, Blanchard has won six Grammy awards and been nominated for two Oscars. He was also the 2018 USA Fellow trumpeter/composer, and has written many of the scores for filmmaker, Spike Lee. He also recently scored One Night in Miami, Regina King's directorial debut (2020), acquired by Amazon Studios.
Fire Shut Up in My Bones enjoyed a multi-week run at the Met and was a critical and box office smash hit. His first opera, Champion, also received high praise when it premiered in 2013 at the Opera Theater of St. Louis, and the Met Opera just announced it will present Champion in 2023.
Blanchard is as comfortable playing solo shows as he is leading 96-person orchestras, which he did while working on the score for the 2018 Spike Lee movie BlacKkKlansman. "Blut Und Boden" (Blood and Soil), a track from the movie, garnered Blanchard a Grammy for Best Instrumental Composition.
And while Blanchard is blazing trails and winning awards for his work on stage and screen, his roots are deeply embedded in jazz.
Born in New Orleans in 1962, Blanchard was influenced early on by his father's deep passion for music. He studied at the New Orleans Center of Creative Arts (NOCCA) with Ellis Marsalis, and was heavily influenced by the music of Miles Davis, John Coltrane, Clifford Brown, and other jazz and blues greats.
Blanchard has said that he was deeply influenced by Coltrane's song "Alabama" – widely believed to have been a response to the KKK September 15, 1963, bombing of the Birmingham 16th Street Baptist Church, that killed four young girls.
"Why just create music for the sake of creating music?" Blanchard asked in a recent interview. "There needs to be a purpose." Indeed, Blanchard seeks to create artistic works that tie in with his conscience and bend the arc of history toward equality. In 2021 he was named Activist of the Year by St. Charles Avenue magazine.
The Encyclopedia Britannica asserts that "Any attempt to arrive at a precise, all-encompassing definition of jazz is probably futile." Replace the word jazz in that quote with the name Terence Blanchard and you have a statement that is no less true or beguiling.
Terence Blanchard will open Festival of the Arts Boca on Friday, March 4 with his internationally acclaimed band, The E-Collective, and the double-GRAMMY®-winning Turtle Island Quartet, in a program from his new album Absence, a tribute to the legendary jazz saxophonist Wayne Shorter.