It's not every genre-bending, next-gen classical band that gets invited to perform at the host city's Super Bowl party.
But then Nu Deco Ensemble is not every band.
Nu Deco Ensemble exploded onto Miami's eclectic musical scene in 2015 and has been captivating audiences ever since – engaging with its community and fusing innovative, genre-bending orchestral performances and collaborations with the highest levels of musical artistry.
Indeed, Nu Deco is reimagining what an orchestra can achieve in the twenty-first century. (The New York Times called them a "Chamber orchestra for the 21st century.")
Created by two of classical music's most in-demand artists, Jacomo Bairos and Sam Hyken, Nu Deco celebrates living composers, reimagines all genres of music, and collaborates with a wide range of diverse musical guests, composers, choreographers, dancers, and mixed media artists.
Last fall, Nu Deco finally released its first album, and it included the sort of genre-bending collaborations you would expect: reimaginings of artists such as Outkast and Daft Punk, and new music by some of today's most exciting living composers.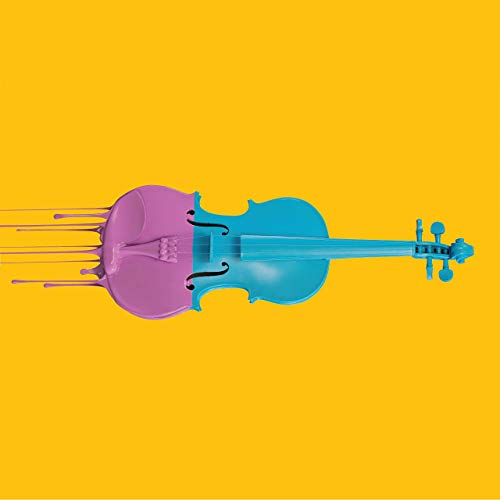 "What I really love about this album is I feel that it just really represents Nu Deco," said founder Sam Hyken. "It shows every side of what we do: the collaborations, the suites, the new music... We feel it's a really strong representation of the ensemble and the product."
Nu Deco Ensemble also has a deep commitment to supporting the arts, and in particular to commissioning contemporary composers. Through their Nu Works Initiative, they bring in aspiring young composers to work with the orchestra and work hands-on with the orchestra to perform their pieces and have them recorded. The group also shepherds the Nu Deco NXT youth ensemble, which follows the Nu Deco model and applies it to 7th – 12th grade musicians, while also focusing on developing compassionate, socially conscious and dynamic musicians in the 21st century.
Nu Deco Ensemble was such a smash hit at Festival Boca 2019, that we decided to bring them back in 2020. Come find out why Billboard called them "Sonically Spellbinding" and Saratoga Living said they were "fiery, captivating and refreshingly original." They are performing at Festival Boca on Friday, March 7. Don't miss them!