In our collective, cultural consciousness, it's never a good thing when the wolf gets in. Think Three Little Pigs, Red Riding Hood, Peter and the Wolf.
Bruce Feiler, the author of seven New York Times bestsellers, the presenter of two prime-time series on PBS, and the inspiration for the drama Council of Dads on NBC, has been thinking a lot about wolves of late. As he wrote in a New York Times column last summer:
The Italians have a wonderful expression for how our lives get upended when we least expect it: "lupus in fabula." It means "the wolf in the fairy tale." Just when life is going swimmingly, along comes a demon, a dragon, a diagnosis, a downsizing. Just when our fairy tale seems poised to come true, a big, scary thing threatens to destroy everything around it. Today, for the first time in over a century, the entire planet is confronting the same wolf at the same time.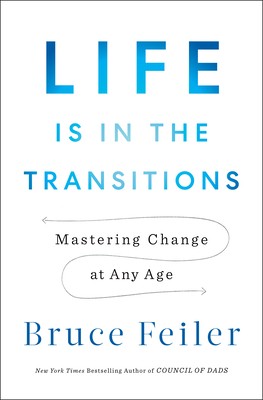 To Feiler, the wolf represents major life disruptions, and he has spent that last few years traveling around the country, talking to people who have experienced them, learning if there are any common truths about how they transition out of them. And from this, he wrote Life Is in the Transitions: Mastering Change at Any Age. (Buy the book here.)
Feiler himself knows a thing or two about wolves and transitions.
Back in May 2008, a routine doctor visit led to a harrowing brush with cancer that brought him face to face with his mortality and caused him to create a now-famous "Council of Dads" – a group of six friends who promised to be a critical part of his children's lives if he did not survive the cancer.
To date, Feiler has authored 15 books, mostly about family relationships and biblical history, the latter leading to a PBS series based on his books, Walking the Bible, and Sacred Journeys with Bruce Feiler. For his talk at Festival Boca, he will be talking about Life is in the Transitions, which was published in the middle of the pandemic last year.
According to Feiler, we are currently in the "messy middle" of our transition out of our wolf-pandemic. As he writes: "Once we enter the messy middle, we shed things: mind-sets, routines, delusions, dreams. Like animals who molt when they enter a new phase, we cast off parts of our personality or bad habits."
Shedding things is just one of the five main takeaways for navigating transitions that Feiler found through his research. To hear the full findings and hear Bruce Feiler's live talk on Tuesday, March 9, you must register in advance here.