Sonia Shah is one of the country's most esteemed journalists. She will join us for an intimate streaming session with Q&A to talk about her books The Next Great Migration and Pandemic.
Shah's latest book, The Next Great Migration: The Beauty and Terror of Life on the Move has been described as "illuminating" and "masterful." It looks at the science and history of migration in animals, plants, and humans, exploring how migration is an ancient and lifesaving response to environmental change, a biological imperative as necessary as breathing.
The book was selected as a best nonfiction book of 2020 by Publishers Weekly, a best science book of 2020 by Amazon, and a best science and technology book of 2020 by Library Journal. Author and activist Naomi Klein calls it a "dazzlingly original picture," "rich with eclectic research and on-the-ground reporting," and a "story threaded with joy and inspiration."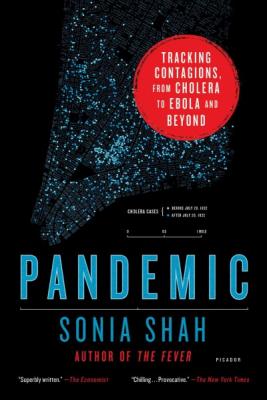 Her 2016 book Pandemic (now out with a new introduction) could not be more timely for a re-read. It interweaves history, original reportage, and personal narrative, to explore the origins of epidemics, drawing parallels between the story of cholera—one of history's most disruptive and deadly pathogens—and the new pathogens that stalk humankind today, from Ebola and coronaviruses to drug-resistant superbugs.
---
The event will be hosted by John Thomason, Managing Editor of Boca Magazine.